Football-Stadiums tested with Minstruments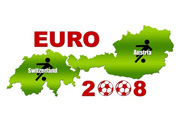 The European Football Championship will kick off in Austria & Switzerland next month. Numerous stadiums have been revamped and new sound systems installed to meet the up-to-date security standards. Thus 30.000 fans or more inside the arenas can celebrate safe and peaceful games. NTI Minstruments have been there already!
The company "MOCOM Communication Systems" supplied and set up the PA sound system in the Wörthersee-Stadium in Klagenfurt and the Tivoli-Stadium in Innsbruck, both in Austria. The Minstruments Set has been utilized to commission the audio systems. The MOCOM engineers directly connected the Minirator MR-PRO with pink noise to the speaker system. Thus the sound pressure level could be adjusted and the frequency response equalized with the Acoustilyzer AL1 in the different seating areas. For fine-tuning the sound engineers played national anthems and voice messages directly from the internal MR-PRO memory.
Tivoli Stadium in Innsbruck
(click to enlarge)

Fine tuning with voice messages directly played from the MR-PRO
(click to enlarge)
Harald Steindl, project manager at MOCOM reported: "The Minstruments are the perfect tools for fast and efficient acoustic measurements in stadiums. We could measure and document several hundred STI-PA test points within a few hours only, so saving us a lot of time. Especially the feature of copying the AL1 screenshot directly into the test report is a real winner. Official authorities believe the test results and typing errors are prevented".
Now the stadiums are ready to go for the European Football Championship kick off!
www.mocom.at
Events
We are looking forward meeting you at the following events:
18th - 20th June 2008
Infocomm, Las Vegas, US
Booth #C4063

For better Speech Intelligibility: STI-PA replacing RASTI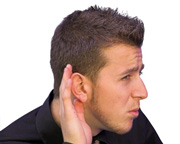 The IEC 60849 standard requires the verification of electro acoustic sound systems for emergency purposes.

Occasionally we meet audio engineers carrying out RASTI measurements at PA-systems...
RASTI acquires few segments of a complete intelligibility only and significant parameters such as the frequency response, echoes or frequency-dependant reverberation times are not considered. Thus RASTI test results may correlate poorly with the human perception.
STI-PA is the new method for speech intelligibility measurements of PA installations, which allows quick and accurate tests with the portable Acoustilyzer AL1. The standard IEC 60268-16 specifies the use of a suitable test loudspeaker for alarm systems with voice microphones. The NTI TalkBox presents such a voice-like acoustical signal simulating a human talker. A pre-requisite for accurate STI-PA measurements is that no severe impulsive background noise is present. For this purpose measurements can be acquired at off-peak hours, e.g. in railway stations during the night time. The NTI STI-PA Post Processing Software combines the actual background noise data recorded during daytime with the STI-PA measurement.